Follow a manual added link
UHC Booklet: Preventing Horses From Becoming At-Risk: Own Responsibly
An informational booklet created by the UHC on Responsible Horse Ownership.
Follow a manual added link
UHC Brochure, Preventing Horses From Becoming At-Risk: Own Responsibly
A brochure that describes the Coalition, its activities, its goals, and the services it provides to members of the horse industry.
Follow a manual added link
UHC Brochure: Rehabilitating the Neglected Horse: A Caregivers Guide
A brochure curtesy of the United Horse Coalition, the American Horse Council, and sponsors; Nutrena, American Farrier's Association, and Intervet/Schering-Plough Animal Health
Follow a manual added link
UHC Brochure: Breeding Responsibly
A brochure created by UHC to promote Responsible Ownership through Responsible Breeding practices.  By breeding responsibly or not at all, owners are helping to significantly reduce the number of at-risk horses in America.
Follow a manual added link
Join the Effort: How your organization can help.
An informational booklet that lists various initiatives and activities you or your organization can undertake to help horses that are at risk, or in transition. Updated for 2023
Important and Useful Information: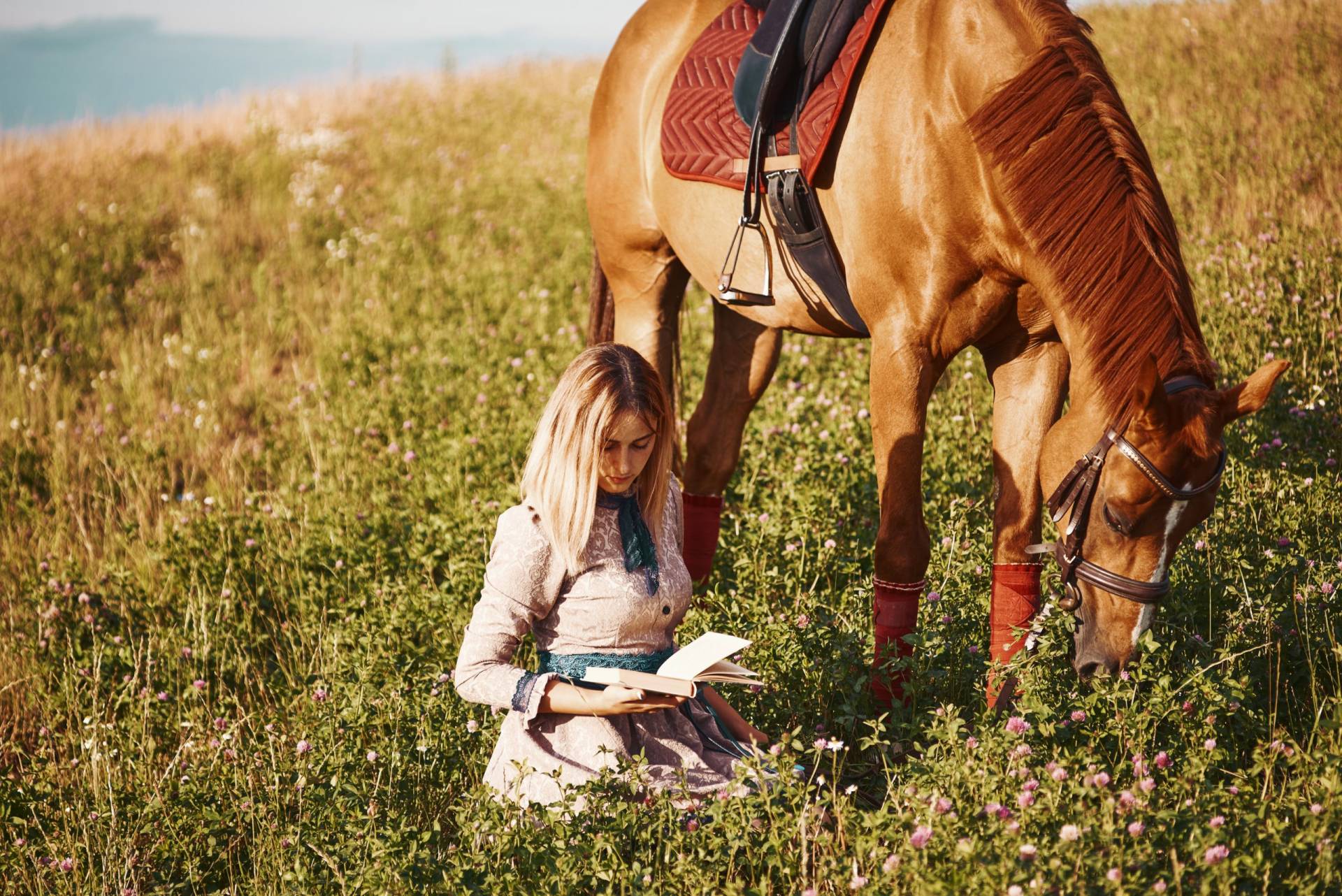 Full 1
Books recommended by the United Horse Coalition
Follow a manual added link
Tips for reducing costs to help you keep your horse as long as possible before seeking surrender options.
Follow a manual added link
UHC Info-graphic: Tips for Adopting a Horse During COVID-19
Most rescues are still adopting during COVID-19 – here are some tips on adopting your new partner safely!
Follow a manual added link
Many pet owners understand the importance of microchipping a cat or dog, but did you know that you can microchip your horse?
The United Horse Coalition and Corro create a partnership aimed at bringing educational resources (and more!) to horse owners Nationwide.

Corro is proud to partner with the United Horse Coalition to help horses and the humans that care for them by sharing educational resources and expert recommendations from Corro's featured programs. As the one source for all things horse, Corro is dedicated to promoting horse welfare by ensuring that horse owners have everything they need to give back to the animals that give us so much.

Want to help horses at risk, while shopping for your horse?  Use discount code UHC10 for 10% off your first order with Corro, or click the link here to begin shopping and apply the discount automatically:  Corro discount. 

For each use of the discount, code UHC receives a $10 credit to Corro that can be used towards future giveaways in support of UHC's mission of helping at-risk horses and those in transition.

Corro Top Rated is the top resource for researching the best horse products with in-depth reviews of popular horse tack, stable supplies, and horse care items from equestrian experts. Corro introduced the program to provide horse owners with the professional insight they need to make the best care decisions for their horses.
In addition to just helping horse owners care for their horses, Corro Top Rated also gives back to the horses who need it most by donating a portion of the proceeds from top-rated products to deserving charities chosen by that month's judges. Past editions of Corro Top Rated have supported horse rescues, therapeutic horseback riding programs, and other non-profits making a difference in the lives of at-risk horses and humans. The United Horse Coalition is proud to announce that we will be hosting direct links to this incredible information directly from our site.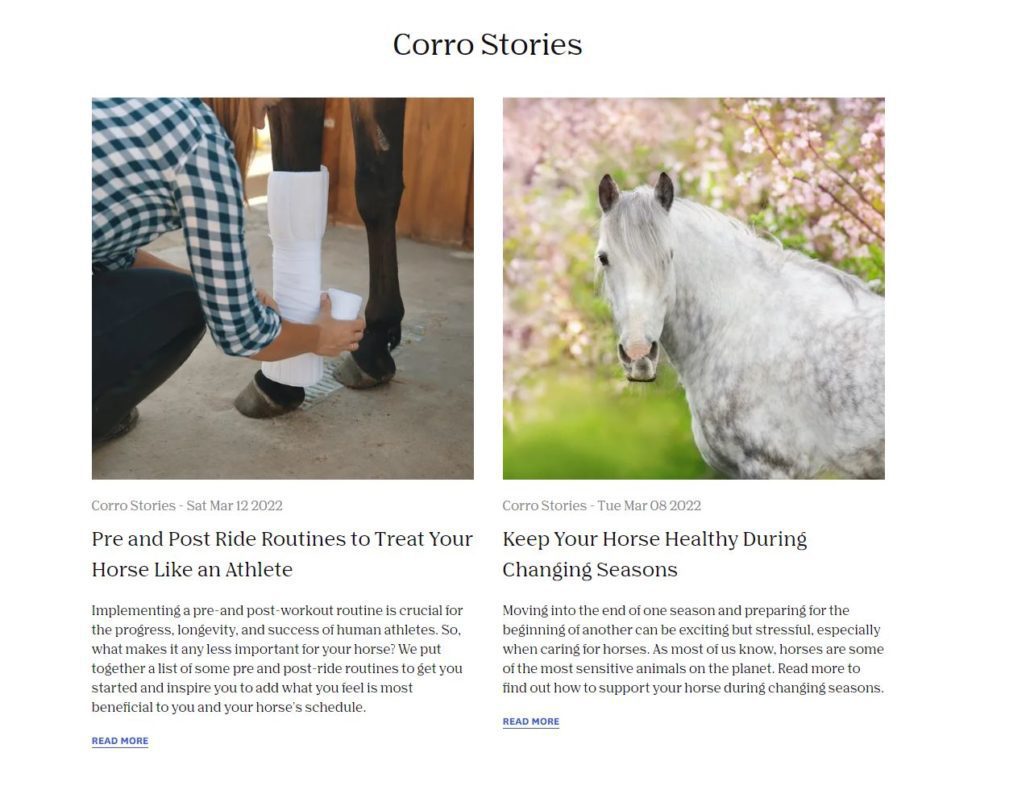 Corro Stories is a blog dedicated to all things horse. Written by horse people, for horse people, the blog aims to educate and inspire with authoritative articles that cover everything horse owners need to know to help their horses thrive.
With exclusive insights from top professionals, horse health guides, management advice, and heart-warming stories about special horses and remarkable horse people, Corro Stories is an unrivaled educational resource for horse lovers.
Through industry collaboration, the UHC promotes education and options for at-risk and transitioning horses.
The United Horse Coalition is a broad alliance of equine organizations that have joined together under the American Horse Council to educate the horse industry about the issues facing horses At-Risk, or in transition. We seek to provide information for existing and prospective owners, breeders, sellers, and horse organizations regarding the long-term responsibilities of owning and caring for horses, as well as focusing on the opportunities available for these horses.
The UHC exists thanks to supporters like you. Your financial contribution is critical to helping us continue our mission.

Make a donation or become a member today.